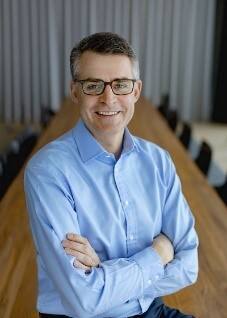 There is no doubt that diverse teams thrive together and are stronger. New perspectives and fresh ideas can lead to fantastic breakthroughs for customers and better ways of working. At the same time, an inclusive culture means everyone's voice is heard and all contributions are valued.
Taking a stand for diversity, inclusion and equity in the workplace is not only the right thing to do, it is good for business. Examples of where we are making progress include recruiting from outside of our industry and our global job rotation practices. There is an opportunity for us to be more diverse and inclusive however, when it comes to gender, age, ethnicity, race, religion and sexual orientation. Our customers are diverse and there is value in us reflecting this diversity, to better understand and respond to their needs.
We also need to make sure we have an inclusive culture where everyone feels valued and has the courage to be themselves and speak up. Being inclusive is something all of us can start doing right away. Personally, I will make a conscious effort to be more aware of my own biases, by being more curious and asking for specific feedback in this regard.
Today, we made a public pledge to increase our commitment and actions around diversity, inclusion and equity at KONE. As one of the specific goals, we will make a step-change in the share of women at director level to 35% by 2030.

Our pledge builds on the great work we have been doing to develop our values, culture and sustainability in our businesses. A global external and internal campaign starts today, so let's make it a source of pride and contribute to the goals we have set out. You can find more here.
In today's fast-moving and changing environment, we will be more successful if we capture the wisdom, strength and views from everyone. Doing this will be instrumental in making sure KONE continues to be a great place to work.
I am sure we have what it takes to make a change for the better and we can start today by choosing to be inclusive.
Everyone has a part to play in ensuring we embrace diversity and are inclusive in all we do. Take the time to reflect on what you can do differently and I look forward to updating you on our progress later in the year.
Best regards,
Henrik