Back to top
Professional and hassle-free process from start to finish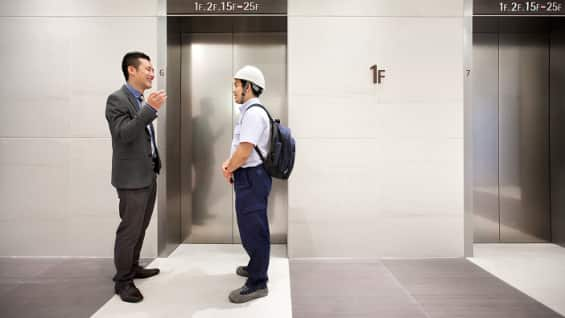 1. Planning
We begin by assessing the condition of your equipment and the people flow in your building, evaluating the possible modernization options available to you. Then we can provide a cost estimate and give advice on financing.
Once the contract is signed, we begin the planning process with a site visit before finalizing the modernization plan and drawing up the necessary safety procedures.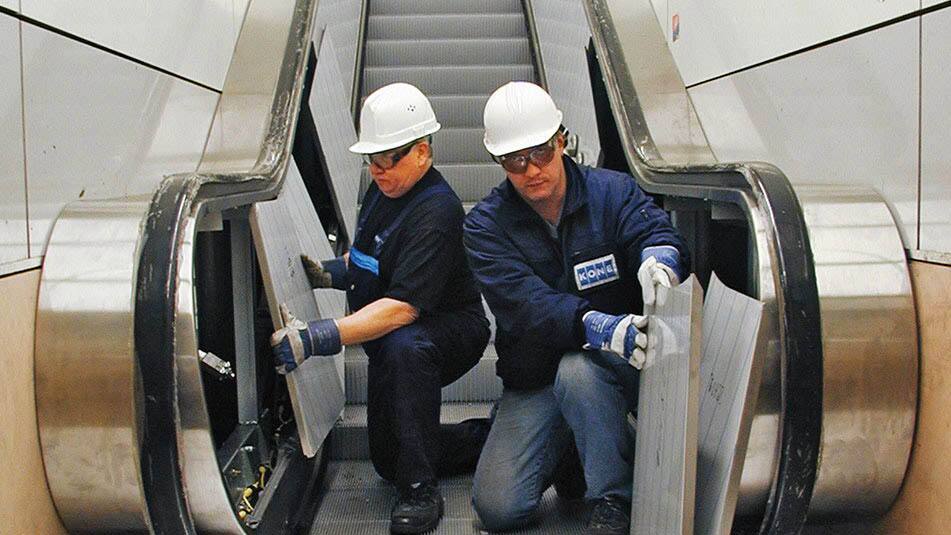 2. Installation
We develop a tailored plan for each project. Once the final project schedule is agreed, we protect the working area and begin the installation process. Work can be scheduled during off-peak periods, for example on weekends or at night, in order to minimize disturbance.
We keep you and your end-users informed about the progress of the project and the installation phases. For more extensive modernizations like full replacement, we dismantle and recycle the old equipment before preparing the site for installation. Once complete, we clean up the site and perform final equipment checks.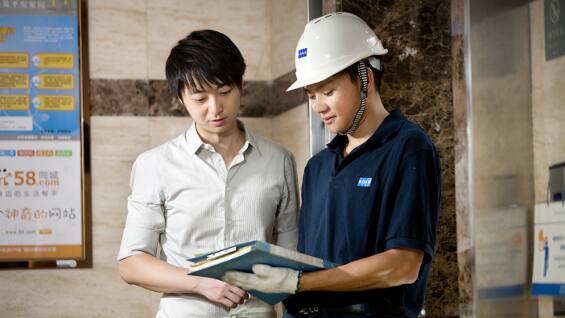 3. Completion
We perform the final handover and provide you with technical and safety information and training, and support with third-party inspections.
We can make sure your equipment operates reliably and safely for its entire lifespan with a customized KONE Care™ preventive maintenance package.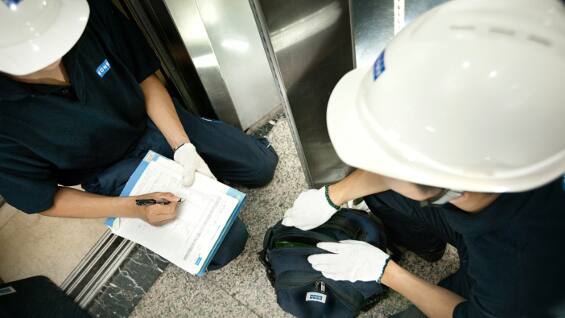 A Free No-Obligation Assessment
If your equipment is in need of modernizing – or you'd like us to help you plan for it – simply contact us. We can provide a free-of-charge assessment of your equipment condition. Our technicians closely examine your elevator's performance, accessibility, safety, eco-efficiency, and aesthetics. We'll advise you on the options open to you, which can range from minor repairs to full replacement, and the costs.